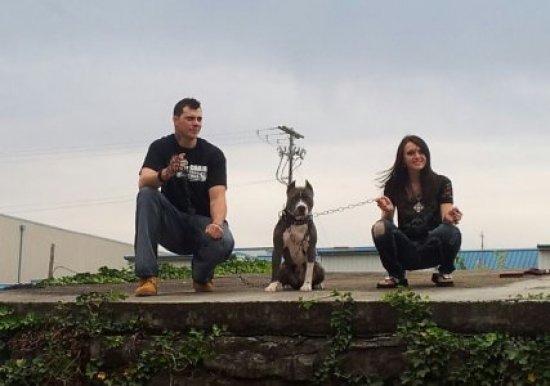 Break The Chain Pit Bull Rescue is a rescue for Pit Bulls, American Staffordshire, and Staffordshire Terriers. We will take in Pit bull from most states. All of our dog's will be spayed/neutered (if old enough), vaccinated, heartworm tested (they will be put on heartworm preventative or treated for heartworm's if they test positive), and socialized before being adopted to a loving home capable of owning a pit bull. BTCPBR is a program developed for the benefit of the PIT BULL POPULATION. If you have a home, and want to open it up to a beautiful, devoted, loyal dog….we have one for you! BTCPBR wants to make adopting one of our dogs an enriching experience for the potential adopter, our rescued dog, and our volunteers. Adopting one of our dogs is not meant to be easy, however, most people who adopt one of our dogs not only understand, but they also appreciate that our utmost goal is to place these dogs in good, stable, forever homes. The dogs that come into our program for the most part have been neglected, abused and then cast off when they were no longer useful to their uncaring owners. We are dedicated to ensuring that the remainder of their lives will be spent as a cherished family member. They deserve to receive love, patience, proper nourishment, training; veterinary care and devotion by their forever families. Break The Chain Pit Bull Rescue is ran out homes of our dedicated volunteers, with that in mind-every expense is out of our paychecks, adoption fees and donations. Donations are very important in the ability to continue to rescue.
We are dedicated to education and public awareness about animal cruelty and this misunderstood breed.
Help us to BREAK THE CHAIN!